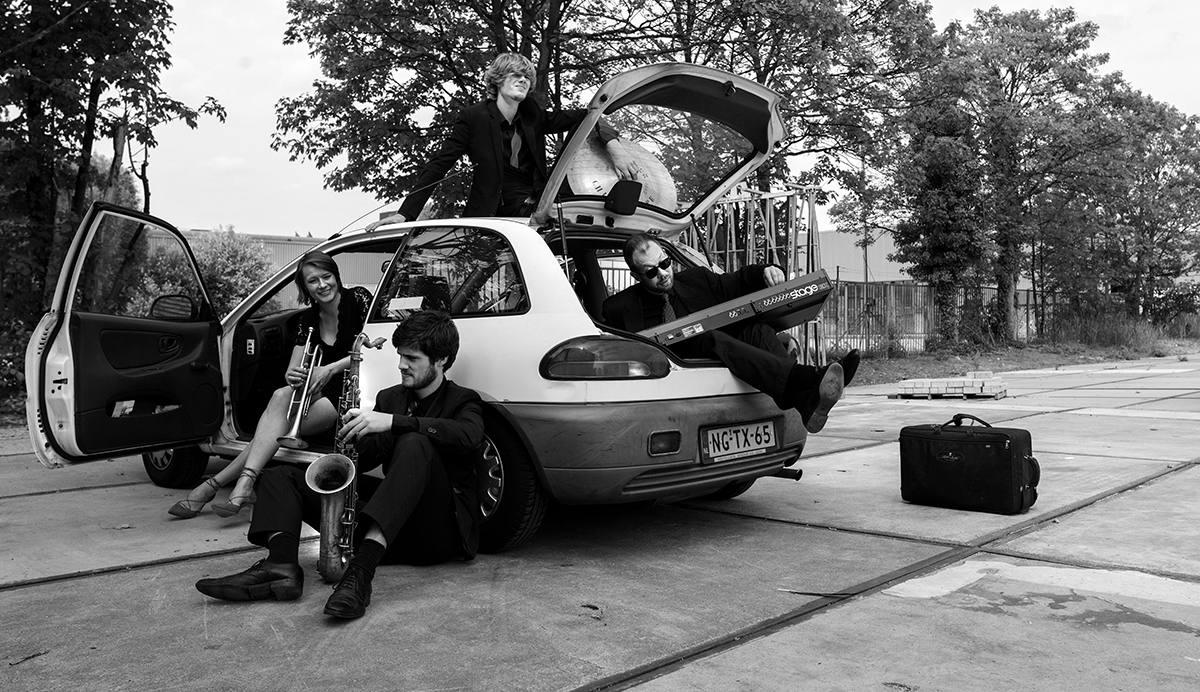 RED is a new band with two dyed-in-the-wool musicians and two up-and-coming super talents. Our sound is uplifting, vibrant and energetic. Soulful jazz with that great Hammond organ sound, the classic combination of trumpet and tenor saxophone and drums that swing the American way.
In the spotlight are trumpeter Ellister van der Molen and the very talented saxophonist Gideon Tazelaar, while organist Bob Wijnen and drummer Wouter Kühne form the engine of this steaming band.The solo careers of all four musicians are impressive: Bob recently recorded his first cd in New York with a.o. Peter Bernstein and Billy Drummond, Ellister appears in the media on a frequent basis, Gideon is widely acknowledged as the new Dutch tenor saxophone talent and Wouter performs on a daily basis with the cream of the crop of the Dutch jazz scene.
The result of all of this is uplifting, soulful jazz. RED stands by Art blakey's statement: "We're here to have a ball".
Ellister van der Molen – trumpet & flugelhorn
Gideon Tazelaar – tenor sax
Bob Wijnen – Hammond organ
Wouter Kühne – drums