Band bio
New album NOLA on its way, scroll down!
RED is a dutch band with two dyed-in-the-wool musicians and two up-and-coming super talents. Their sound is uplifting, vibrant and energetic. Soulful jazz with that great Hammond organ sound, the classic combination of trumpet and tenor saxophone and drums that swing the American way.
Read more
Upcoming shows
No shows booked at the moment.
All dates
Ellister van der Molen – trumpet & flugelhorn // Gideon Tazelaar – tenor sax // Bob Wijnen – Hammond organ // Wouter Kühne – drums

Presskit
Need some high-res pics & downloadable bios (in Dutch or English). You can find them in our presskit.
Go to presskit
NOLA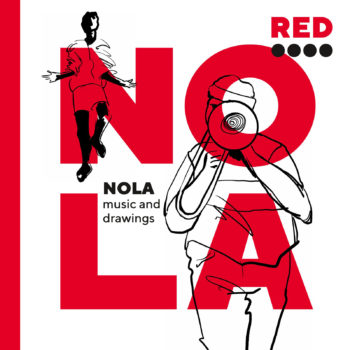 NOLA is RED's tribute to New Orleans, the place where jazz came to birth. Each song has a strong connection with its rich musical tradition that's still so vibrant up to today. Together with the audio – that will release on the audiophile Soundliaison label as well as all regular online platforms – we are very proud to present a book in which Quirine Reijman illustrates each track in her own idiosyncratic way.
"Being a New Orleanian I can really appreciate when someone pays homage to the great musical history of my home town. RED fully feels and embodies the vibe and spirit of New Orleans. It is very apparent that Ellister and Bob spent time in New Orleans gaining insight into how the music was created and what it means to the city."
– Terence Blanchard
Release date: November 27th 2020